its been a week since my mid semester break..n im home for a WEEK!...
n it will be over tomorrow...duh!
1st of all me want to wish all my friends n all
" HAPPY CHINESE NEW YEAR!"
so sori pei...cant come to your house,  the other day i already went to my mom's kampong....
ok....my this holiday is full with makan-makan...heee
makan jer yek!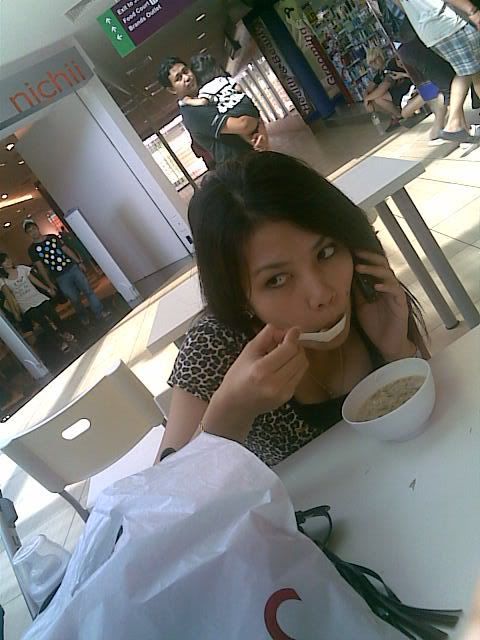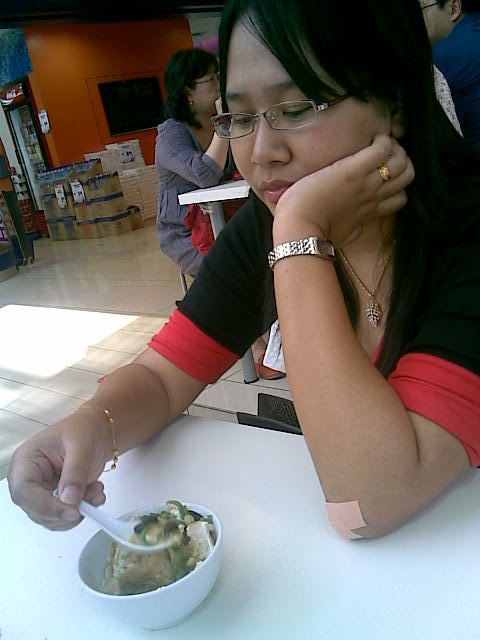 but remember the last post..about my BIRTHDAY!

my birthday was 'hillarious'
haha...kiddin'..biasa-biasa ajah...
the night before my bday....bday eve....i accompany my rumet to the hospital in jitra..
she's fall sick...she xtually got chicken pox, after being scared by the nurse claimed for her to be having such a virus!- LIAO!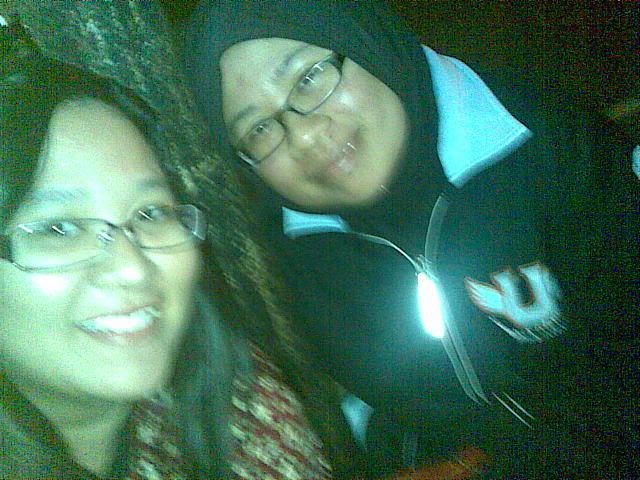 kami masih boleh tersenyum sambil menunggu may...cheeesee!
together with us..was May. we spendin the late night out of the hospital sms-ing...n phone-ing...
hehe...it's funny cuz all my friend were shock for knewing me celebrating my bday in the hospital!! before i told them the truth...
anyway..
.thanks for all ur wishes...appreciated!
HOSPITAL JITRA - EMERGENCY DOOR..
me yang comot...waiting for about 1 1/2 hours at the hospital......uuuu
so the night went 'naturally'...
n Im
22nd years
of my life....:)
the next day ..as planned we want to hang out...
thanks rumet...for 'sacrifed' ur sickness n went out with me....sayang kamoo! hee
xtually me wants to treat my friends for makan-makan..n..yam cha (amboi!) at kuala perlis that day...but due to the vancant of rent cars in evening...me then decided to just have it in PIZZA HUT jitra jer, after she had her checkup at the clinic there...sian SUE...
..besides ...it's only me n her....( too bad kachak n wiya cancelled it ) - n it's my fault too for not telllin them the plan i made! (
me-LUV-suprised
, thats all!)
sowi suzane..if we go to A.S that day.. i treat you gi Menara AS yang xberapa nak high tuh taw! hee
ok...now the story behind 16 jan 09!
me n suzane got summons!
we got summons from UUM's Gold Digger....U.K!
i dunno how to explain the day...either it my finest day..or the day of hell!
we've been summons for driving rent cars ( includes fake sticker!)
wat the fish!....its RM 40!
now yall will understands why there is sumthing related in my "things to do in UUM"...
is just IT!
u know, if they really care about the student...why am i easily got summons without knowing me ..if i got a license or not? or else?
they just care about the money, arent they???
luckily they let us go with the car ( they told me they want to 'quarantine' it)
so we went to jitra...
went to clinic ....pizza... catches sum movies...shoppin....
dats ol...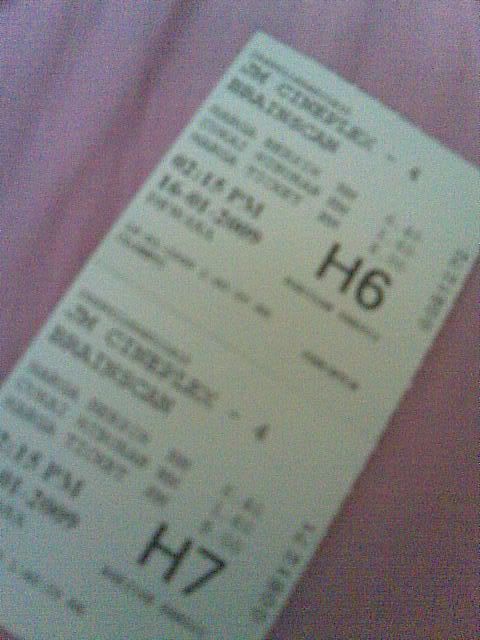 we want to watch bolt, but its goin to show it on night...so...here we r....BRAINSCAN..n..yeay~  (-_-)
alrite...i have 
to go to post office to claim my thang i bought online...heeee....
till the next post...